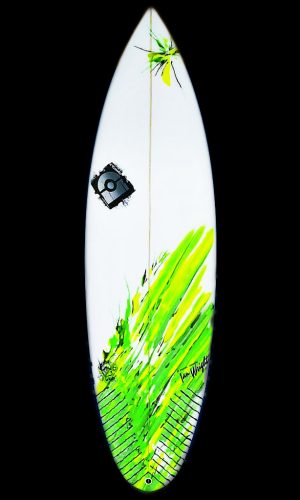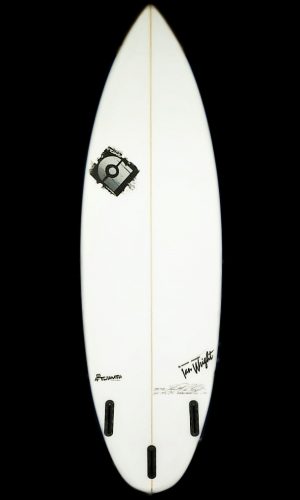 The Wizard's Wand
The Wizard's Wand was developed from the Wizard's Slipper for a more performance based Hybrid crossover groveler. By narrowing up the existing dimensions off the Wizard's Slipper – essentially stretching it out. I lowered the rail volume to a medium/full rail added a touch more nose rocker and tail rocker, a deeper single to double concave for added lift and speed into a vee'd tail.
All this creates an exceptional lively feel that gets up and goes. A must have board in your quiver that will put a smile on your face. The added nose area and volume makes for one easy paddler, but still offers up directional performance in turns as well as stability for launching and landing airs.
Best ridden 2-4 inches shorter than regular shorty, 3/8″ -3/4″ wider and the same thickness. Recommended as the standard Hip Squash as a thruster set up, but also available in the squashed pin (My Favorite) in a 5 fin set up.
One of the most versatile surfboard models in the world, this is the board that gives you the greatest chance for maximum fun and peak performance in all conditions. It's by far our most popular surfboard. With the Wizards Wand being a clear favorite for surfers chasing a board to rely on in everything from average summer beachies to peeling pointbreaks, it has undoubtedly become one of the best boards to have in your travel quiver.
Wave Size: 2-10′
Ability: Beginner to Pro