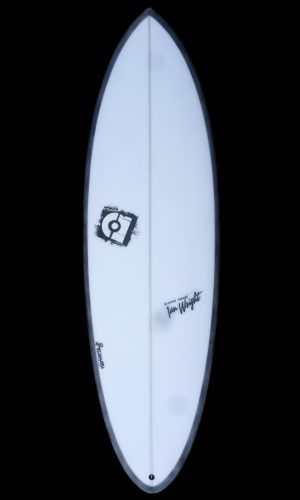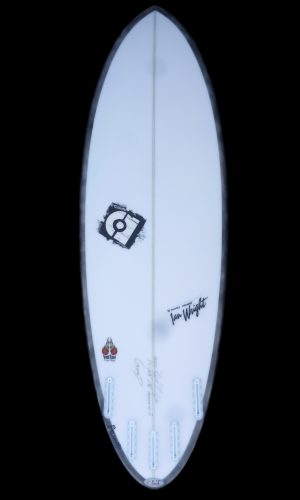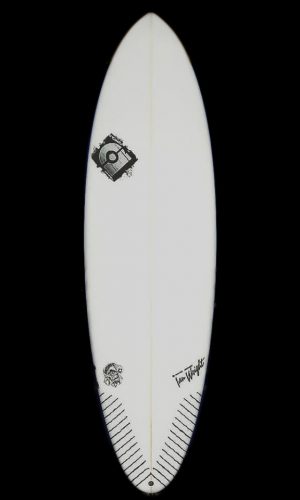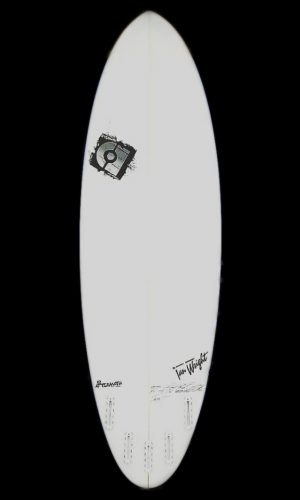 The Wizard's Toy
This is the latest of the Wizards series of boards and just as exciting but in it's own way. I started by taking a stock Wizard's Slipper moving the wide point up 3″ and allowed the forward outline to flow with a fuller look. I then added a narrow rounded pin with a very subtle hip to to loosen up the turning radius. I combined this onto the chassis of the Wizards Wand and incorporated the same volume characteristics except by foiling down the tail rails to allow for more bite and hold due to the wider overall surface area.
The single to double concave into vee through the back 1/3rd on the Wizard Toy allows for smooth rail to rail transitions while the wider nose area in the entry of the board definitely helps increase planing speed over flat sections.
The Wizard's Toy comes standard in a 5-4-3 fin set up which provides versatility and can be ridden as either a tri or quad-fin.
Wave Size: 1-8 feet
Ability: Beginner to Pro