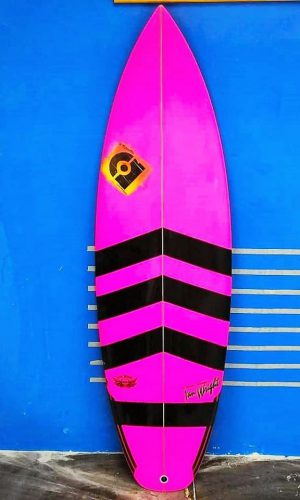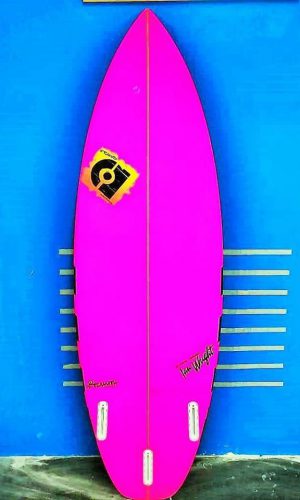 The Hipwing Grom (HW-G)
The HW-G (Hipwing Grom) is a great board for both the kid who is just ready to start catching their own waves, or for little "Grippers" who are looking for something different and fun to ride when the surf is less than firing.
This board is based off the Hipwing and is designed along the same lines but just more compact. It's lower rocker along with the wider outline profile, the soft hip and wider Rounded Squash allows for maximum stability and glide to keep this board moving. A single into double concave creates plenty of looseness and lift for those developing leg muscless to handle.
Wave Size: 1-5 feet
Ability: Beginner to Pro